METROLIFT is hiring!
06/10/2019 @ 8:00 AM

-

06/24/2019 @ 5:00 PM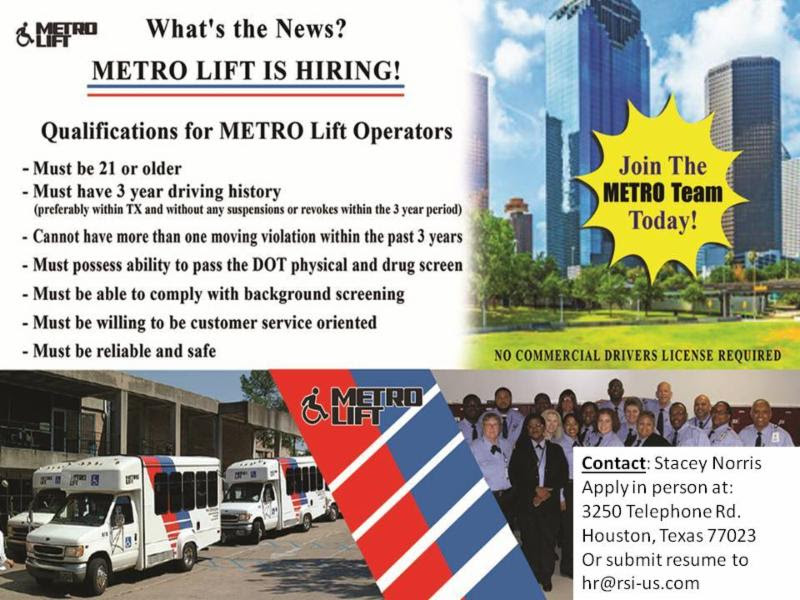 Tell your friends that METROLIFT is hiring!
We rely on word of mouth referrals for much of our business. If you enjoyed your experience with us, please tell your friends by sharing this email on your social networks or forwarding to their email address.
We appreciate your support!