---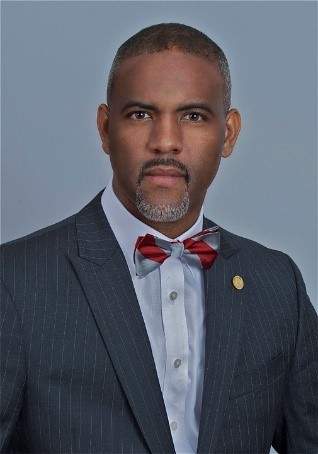 Dr. Austin A. Lane, the 12th president of Texas Southern University, is passionate about TSU honoring in full its designation as a special purpose institution for urban programming. To that end, President Lane announced the launch of TSU's comprehensive plan for strengthening its imprint in this area–the Urban Research and Resource Center (URRC).
The Texas legislature officially designated the university as a special purpose institution for urban programming in 1973. Since that time the university has engaged in numerous programs that focused on the urban community. This new launch is different in a number of ways.
First, the URRC is designed to be a university-wide program that will provide a central clearinghouse for all of the university's urban programming including academic and practical. That central clearinghouse, the Urban Research and Resource Center, started in January 2017 in response to President Lane's initiative. The URRC is the result of the collaboration between the School of Public Affairs and the law school. The Center is headed by veteran law professor Marcia Johnson, who in 1992, founded the school's 25-year-old Earl Carl Institute for Legal and Social Policy, Inc.
Second, the URRC supports scholarly research about issues that affect urban communities, at home and abroad. Scholarly teams as well as individual scholars work to publish research that impacts and improves urban life. Research already begun includes K-12 public education reform, criminal justice reform and community development. Professors throughout the university rely on their expertise to conduct problem-solving research in science and technology, forensics, entrepreneurship, academic curriculum that provides pipelines to post graduate studies, health, arts, psychology, sociology and others.
Third, the URRC works directly with the urban community as a collaborative stakeholder and neighbor to help communities develop, grow and thrive. President Lane will appoint a university-wide team of advisors as well as community leaders to help design and maintain effective programs.
According to President Lane, the university will continue to seek state, federal and private funds to ensure the success of the URRC's aggressive expansion. Moreover, Lane says he "is committed to working with the entire TSU community, internally and externally, to help elevate the university and the community."
Recalling the state's 1947 commitment to guaranteeing that TSU would be treated the same as University of Texas regarding funding earmarked for public higher education institutions, Lane said, "The past is behind us, but we at TSU are moving strategically and quickly to bringing the university to the level of quality that we have come to expect from our academic institutions."
Looking to the future, TSU's Urban Research and Resource Center will play a vital role in making good on that promise.
Institutional Goals
President Lane established five pathways to excellence at Texas Southern University. Those pathways represent the institutional goals for the university and the URRC. They are:
Student Success and Completion
Academic Program Quality and Research
Culture
Strategic partnerships
Finances
URRC Objectives
The Urban Research and Resource Center plans to address each of the pathways as follows:
Student Success and Completion: The Urban Research and Resource Center works with student researchers and writers to enhance student knowledge, analytical skills and problem solving tools so that they are more effective learners and will become more effective in their careers. The URRC demands a sustained level of excellence in student teaching and learning by working to assist academics in developing and maintaining strong experiential learning programs that help prepare our graduates for the 21st century workplace.
Academic Program Quality and Research: The Urban Research and Resource Center works with experts in their fields, strong community leaders and stakeholders through brain trusts and other forums to ensure the highest quality multi-disciplined academic research in a way that includes the overall community. The URRC builds upon the university's strengths in order to maximize our presence on the world stage.
Culture: The Urban Research and Resource Center maintains a culture of excellence, respect, ethics, integrity, accountability and professionalism. URRC works to help enhance institutional collaboration and cooperation in aiding and in addressing the needs of the urban community. The URRC plans to work with every department on campus to help facilitate their urban research needs including planning, development and funding.
Strategic Partnerships: The Urban Research and Resource Center establishes programs and toolkits in order to encourage strategic partnerships within and without the university walls. The URRC builds on the advantage of the university's central location in the thriving city of Houston, Texas, as it develops and maintains essential coalitions to work closely with and within urban communities, blending our resources and talents for improving the neighborhood and the lives of the people who live, work and play there.
Finances: The Urban Research and Resource Center will maintain accurate records of its finances ensuring that it is a good steward of public and private funds/funding. It will be accountable to its donors and provide strong stable measures of financial reporting.
---